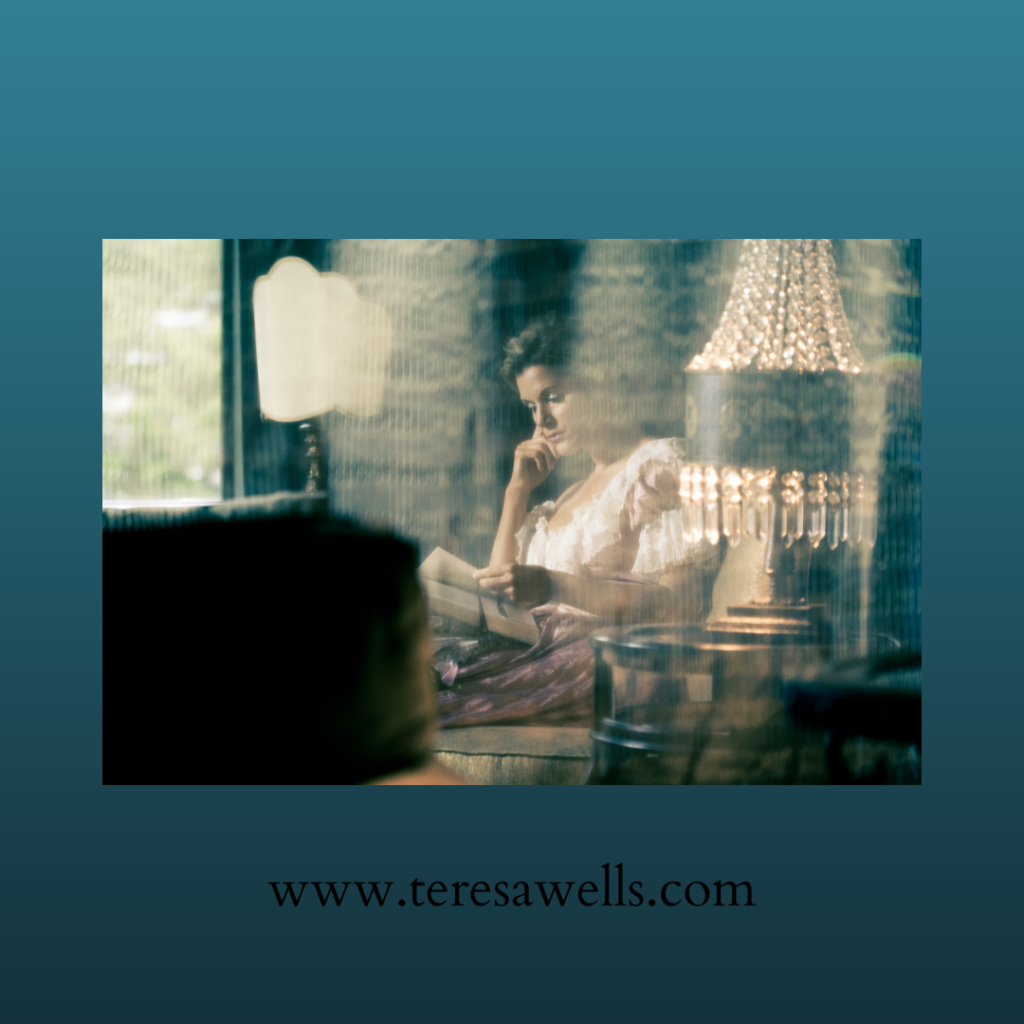 When was the last time you allowed yourself to be caught up in another time period?
Can't remember?
I totally understand! It's hard to make time to read, especially uninterrupted time. For some unknown reason (or guilt) we allow ourselves to tend to others' needs and ignore our own. Relaxation? Rest? That's for other people, right?
Only, it's not. In Genesis chapter 2, God rested after he completed his work the prior six days. Verse 3 says, "God blessed the seventh day and declared it holy, for on it he rested from all his work of creation." (CSB)
Friend, if God considers resting holy, we should, too.
Okay, that's settled, then! How will you rest?
Wait—I have an idea! Let's read. Be it reading on the sofa, at the beach, in the mountains, or in a sudsy bathtub, let's commit to resting our minds by allowing them to travel to another place and time.
And I've got just the books to send you on your way. I thought it would be fun to categorize them according to home furnishing styles.
Here are the categories: Mid-century modern, Early American, Farmhouse, Victorian, English cottage. I've linked the books to their description in Amazon (I have no affiliation with Amazon or anyone else). Have fun, and let yourself be transported to happily ever after.
Mid-century Modern (mid-twentieth century)
Almost Home, by Valer Fraser Luesse (one of my all-time faves), WWII Alabama
The Finder of Forgotten Things, by Sarah Loudin Thomas, 1930's, West Virginia
The All-American, by Susie Finkbeiner, 1950's, Midwest
Until Leaves Fall in Paris, by Sarah Sundin, WWII, Paris
The Maid of Ballymacool, by Jennifer Deibel, 1930's, Ireland
In This Moment, by Gabrielle Meyer, 1861,1941,2001, Washington, D.C.
Secrets of a Charmed Life, by Susan Meissner, WWII, England
Shadows in the Mind's Eye, by Janeyre Tromp, post WWII, Arkansas
Rebecca, by Daphne DuMaurier, 1930's, England
Early American
Mountain Laurel, by Lori Benton, 1790's, North Carolina
A Heart Adrift, by Laura Frantz, 1750's, Virginia
The Rose and the Thistle, by Laura Frantz, 1715, Scotland
When the Day Comes, by Gabrielle Meyer, 1770's, Colonial Williamsburg; 1914 New York City
Freedom's Ring, by Heidi Chiavaroli
Farmhouse
The Moonlight School, by Suzanne Woods Fisher, 1911, Kentucky
My Heart Belongs in the Blue Ridge: Laurel's Dream, by Pepper Basham, 1918, North Carolina
The Gold in These Hills, by Joanne Bischof, 1902, California
A Worthy Pursuit, by Karen Witemeyer, 1892, Texas
Where the Road Bends, by Rachel Fordham, 1880's, Iowa
Short Straw Bride, by Karen Witemeyer, 1880's, Texas
Victorian
The Lady and the LionHeart, by Joanne Bischof, 1890, Virginia
The Love Note, by Joanna Davidson Politano, England, 1860's
With This Pledge, by Tamera Alexander, 1860's, Tennessee
Count the Nights by Stars, by Michelle Shocklee, 1897, Tennessee
Counterfeit Faith, by Crystal Caudill, 1885, Philadelphia
Veiled in Smoke, by Jocelyn Green, 1871, Chicago
English Cottage
A Rumored Fortune, by Joanna Davidson Politano, 1866, England
A Name Unknown, by Roseanna M. White, WWI, England
A Castaway in Cornwall, by Julie Klassen, Regency, England
To Treasure an Heiress, by Rosemary M. White, 1906, England
As Dawn Breaks, by Kate Breslin, WWI, England
No Ocean Too Wide, by Carrie Turansky, 1908, London
A Noble Masquerade, by Kristi Ann Hunter, Regency, England
The Elusive Miss Ellison, by Carolyn Miller, Regency, England
The Governess of Penwythe Hall, by Sarah E. Ladd, Regency, England